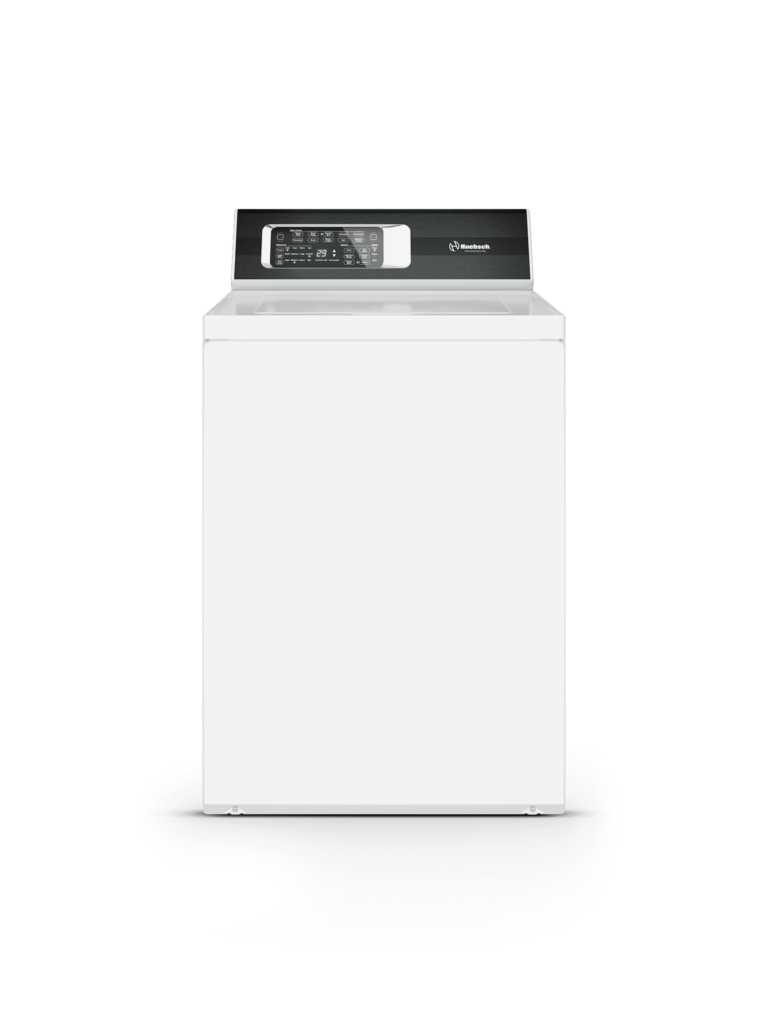 Full Tub Wash & Rinse fills the entire tub with water to achieve maximum cleanliness.
Huebsch Perfect Wash provides a better clean that's gentle on your clothes.
Solid Mount Suspension System features a full steel base with heavy-duty springs for best-in-class out-of-balance performance, less vibration and longer machine life.
Durable Stainless Steel Tub is gentler on your clothes and ensures long-lasting, dependable performance.
Time Remaining Display eliminates guesswork by clearly showing when your laundry will be finished.

WHERE TO BUY
Specifications
7 YEAR WARRANTY
The Longest Lasting Washers With a Warranty to Match
Covers all parts and in-home labor.
Lifetime warranty outer drain tub and the stainless steel wash basket.
Huebsch Perfect Wash
Huebsch top load washers feature a one of a kind wash system that not only delivers the best wash available, but also takes care of clothes. Our unique auto fill system guarantees that every load uses enough water for an effective wash. The tub and agitator work together to create a gentle wash action that moves the maximum amount of water through the clothes providing the customer a premium wash and level of fabric care.
Many washers and dryers have "touch panel" controls. But, none have industry-best warranties backing them up like Huebsch controls do. Our controls are designed and manufactured to last 25 years and we back that up with rigorous testing to make sure our circuitry stands up to extreme moisture, temperature, vibration and power surges. So go ahead and push our buttons. You'll experience the quality, dependability and durability we build into every Huebsch machine.
Extreme-Tested Electronic Controls
Related Products